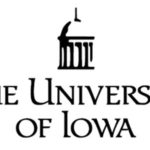 Hunter
01/13/21
A University of Iowa employee who was diagnosed with a musculoskeletal impairment and was later terminated has been awarded a judgement by the Iowa Board of Appeals.
The Cedar Rapids Gazette reports that Joshua Garringer started working for the UI in 2002 as an animal caretaker in the research laboratories. He was diagnosed in 2017 with an affliction that causes bones to rub against each other, causing severe pain.
The lawsuit claimed that the school put him on a 90-day ADA referral program to find another position he was interested in, which Garringer did, but he never got a response to his calls. He was finally told his 90 days were up and they terminated him. He filed suit, claiming violation of the state Civil Rights Act and failing to accommodate his disability.
Tuesday,  Garringer was awarded over $102,000 in lost wages and non-wage compensation losses. The University must also pay Garringer's attorney fees.