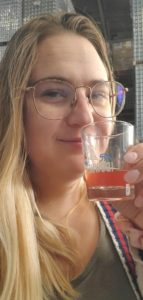 Monday -- 11:00 AM - 01:00 PM
Tuesday -- 06:00 PM - 09:00 PM
Wednesday -- 06:00 PM - 09:00 PM
Thursday -- 06:00 PM - 09:00 PM
Friday -- 06:00 PM - 09:00 PM
Saturday -- 10:00 AM - 02:00 PM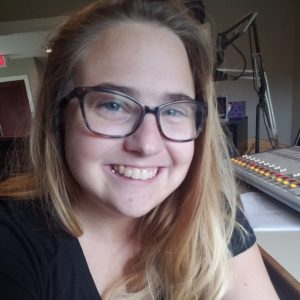 Molly was born and raised in Iowa City and is currently the host of the night show "The Molly Suter Show" evenings during the week, and 10am-2pm on Saturdays.
Molly started working at KCJJ in 2010 while still in high school. Her first jobs at KCJJ were doing data entry and occasional clerical work before leaving for college. She attended Knox College in Galesburg, IL, where she DJ'd for their radio station 90.7 WVKC. She returned to Iowa City and KCJJ after graduating.
Molly plays top 40 hits from the '80s, '90s, '00s, as well as today's hits and frequently takes requests @ 319-358-1630.