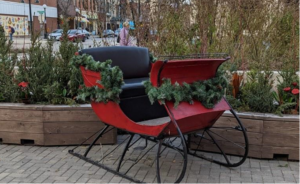 Hunter
11/24/22
Iowa City Police say that the sleigh displayed annually on the Ped Mall has been stolen.
KCRG TV reports that it's believed the sleigh was taken sometime between just before Midnight Friday and 1:15 am Saturday.
Authorities are asking that the sleigh be returned. They're also requesting residents to keep an eye out for the sleigh and call them at 319-356-5276 if they spot it.